Turn Back the Dial!
Diverse Harmony celebrated PRIDE on June 26 and June 27 with our Turn Back the Dial concert. Held at Broadway Performance Hall in the heart of Seattle's gayborhood, the concert was a mix of the throwbacks from the 70s and 80s and focused on the day in the life of a student. The choir produced an awesome evening of entertainment, inspiring friends and family alike.
Want to see our next show? Check back soon for updates on our future performances!
Summer Camp!
Where each camper is the star and memories sing for a lifetime!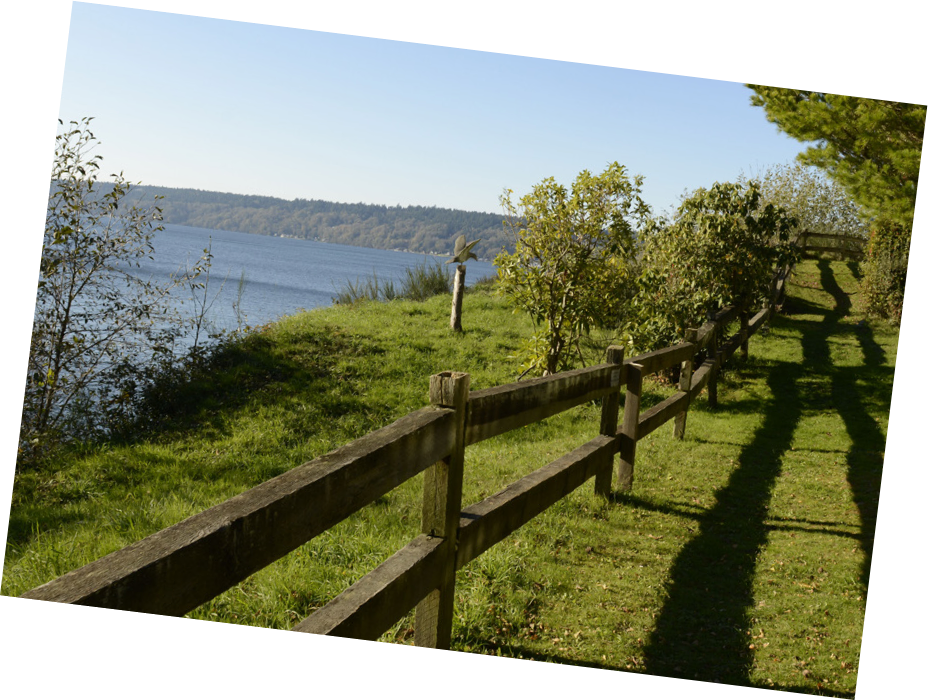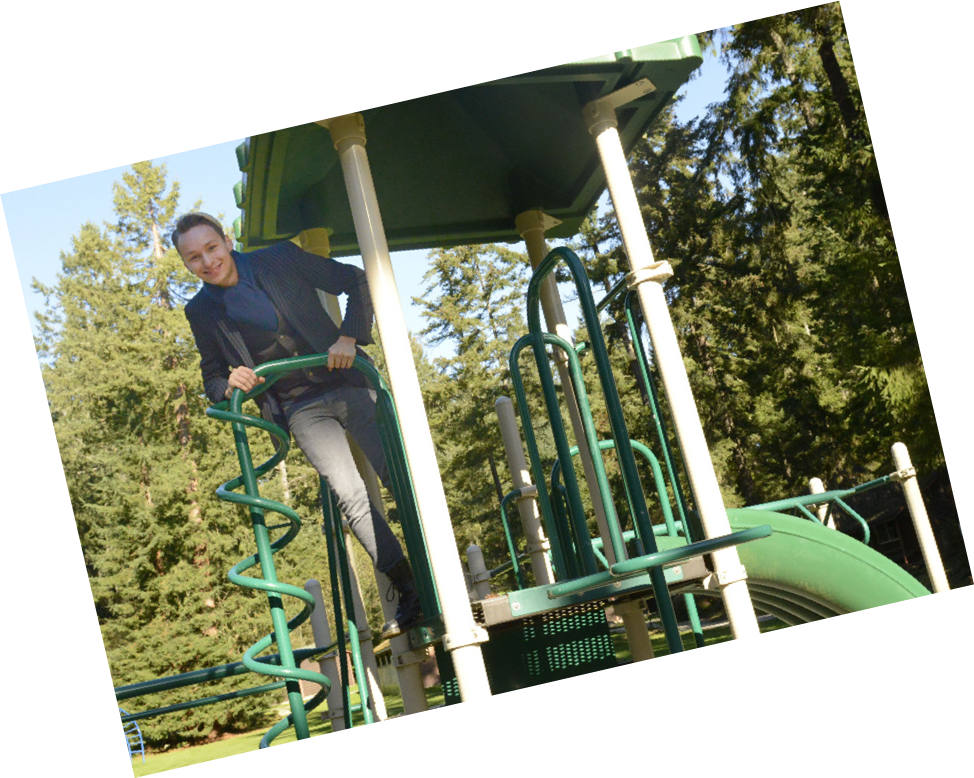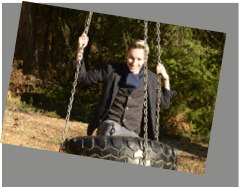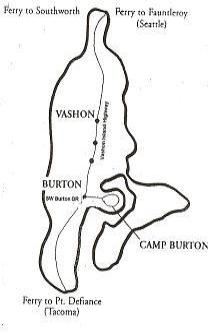 WHY ARE WE HOSTING A CAMP?
We are doing music camp because we love to sing, dance, and act as well as all those other great things you do at camp like play, hike, and swim. DH Music Camp will be a chance to do all those fun things you do at summer camp while also discovering and growing new performance skills in a supportive and non-competitive setting.

WHO CAN ATTEND?
If you are a youth ages 13 – 22 and identify as lesbian, gay, bisexual, transgender, questioning or are a straight ally, you may attend. You do need a love a music and a desire to share your talent! Can't carry a tune in a bucket? We'll get you two buckets. Can't act your way out of a paper bag? We will help you to bust out and find the confidence you need in a supportive and fun-loving setting where all you need to bring is your willingness to try something new.

WHAT WILL CAMPERS DO?
Each camper will be a star at DH Music Camp! They will learn and perform selections from different musicals and dramas and discover new skills and talents. During the week, the campers will learn and rehearse a musical in preparation for a final performance on the last day of camp that friends and family may attend.

WHERE IS IT?
Located on Vashon Island, a 15 minute ferry ride from Seattle, Tacoma, or the Kitsap Peninsula, Camp Burton offers a multi-purpose retreat site for non-profit groups like government groups, public and private schools, hobby groups, and religious organizations to hold their events.

HOW ABOUT THE CAMP PART OF CAMP?
Do you mean hikes and kayaking? Got it! Archery and crafts? Check! Camp fires and Cabins? Of course! S'mores and snakes? Well, maybe not snakes but everything else you remember from other great camp experiences!

Cost is $325 with scholarships available.
Applications available soon!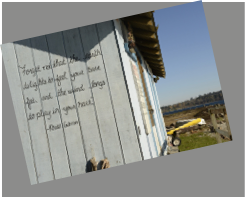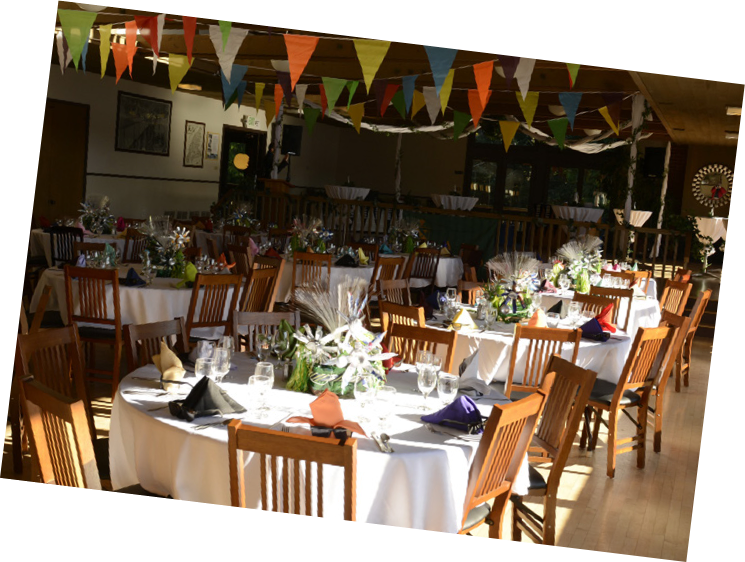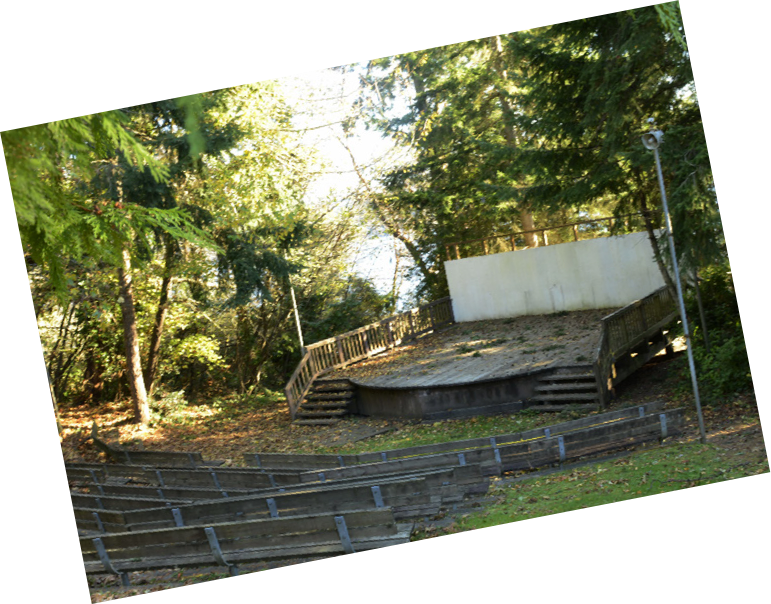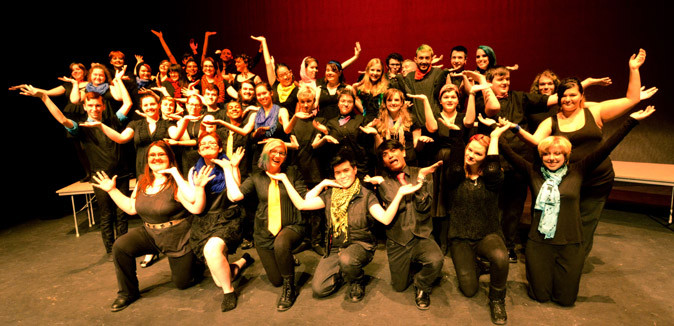 We asked each member to tell us their name, what pronoun they prefer, what brought them to DH, most desired superpower, what they're passionate about, and what they love most about Diverse Harmony. Click on the photos to read their answers!
Spectrum
The Diverse Harmony Ensemble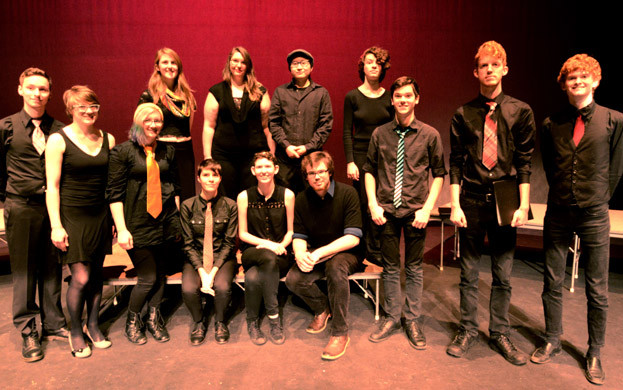 We are proud to add a young adult small ensemble to the family. Below meet our initial 13 member group, having made a yearlong commitment to perform and promote Diverse Harmony. We asked each member to tell us their name, what pronoun they prefer, what brought them to DH, a favorite animal, Disney character, type of music and what they like about DH.
Kristen A
Pronoun? I use she. What brought you to the DH Ensemble? I'm in the Seattle Women's Chorus, but have really wanted a smaller group closer to my age range. I love DH's mission and I am so excited to be a part of the group! Favorite Animal? Cat, because they are our majestic feline overlords. Disney Character? Rapunzel (post-haircut). Favorite Music? The kind with the pretty sounds. What do you like about DH? Musical queer community! HOORAY! 😀 <3
Graham H
Pronoun? I use he. What brought you to the DH Ensemble? I want to keep singing after graduating college. Favorite Animal? My favorite animal is cat because they do what they want. Disney Character? Princess Merida. Favorite Music? Singer songwriter experimental orchestral folk pop. What do you like about DH? Meeting new friends <3
Collin G
Pronoun? I use he. What brought you to the DH Ensemble? I have been in the DH main ensemble, and wanted to be with a smaller group of dedicated singers. Favorite Animal? I like polynoid polychaetes because they're cute and scaly. I basically like anything cute and scaly. Disney Character? Mr. Ray from Finding Nemo. Favorite Music? 20th Century chamber music and pretty much everything. What do you like about DH? Music and family.
Sarah H
Pronoun? I use she. Favorite Animal? Dogs! Because they are so sweet and loyal and cuddle and they just want to love everyone. Disney Character? I think I'm Anna from Frozen because she's weird and hyper and clumsy. Favorite Music? This not a question I can answer with a genre. If I hear it and I like it, then that's what matters. What do you like about DH? I love how accepting and open DH is and how rehearsals are not only productive, but also fun!
Daneil N
Pronoun? I use she or meow. What brought you to the DH Ensemble? I missed the DH large ensemble community. I wanted to make music with cool queers again. Favorite Animal? Umm… I like jellies because they're beautiful and dangerous and cats because they are furry and purr (TUFTY PAWS!). Octopuses because there are reasons… Three hearts, eight arms, venomous beaks, ability to change color and patterns, and blue-green blood, and… Disney Character? Belle? Bookish and compassionate. Favorite Music? I like anything that provokes feels (particularly good one). What do you like about DH? Snuggly hug times!!
Brett H
Pronoun? I use he. What brought you to the DH Ensemble? Being in DH itself, I thought that the small ensemble would be a good place to hone my vocal talents. Favorite Animal? I like the rat. They're clever and adorable. Disney Character? Mr. Fredrickson. Favorite Music? Alternative rock. What do you like about DH? Brayton's humor drew me to DH!
Ryan F
Pronoun? I use she. What brought you to the DH Ensemble? I was in the DH larger group and wanted an older, more focused, advanced group. Favorite Animal? I like the fox. They're clever, curious, cute, and I consider them my spirit animal. I love them so much that I have a tattoo of one. :3 Favorite Music? I listen to anything from glam rock to rap to indie pop to classic to electronica. What do you like about DH? I love learning music in an environment that is fun loving but still focused.
Michelle H
Pronoun? I use she. What brought you to the DH Ensemble? My love of singing in small ensembles with awesome people. Favorite Animal? The axolotl. It's a Mexican neotenic mole salamander and it regenerates most of its body parts and it's adorable. Disney Character? The weird lizard with the newsboy hat who carries around ladders and salutes random people.  ("At your service, Gov'nah!") Favorite Music? Good music. What do you like about DH? The people! The music! The tamales! (Just kidding; there are no tamales.)
Tyler B
Pronoun? I use He. What brought you to the DH Ensemble? I always wanted to do an A cappella choir and all of my friends who were older were auditioning. Favorite Animal? My favorite animals are snakes and dogs. They couldn't be more different, but there, they are. Snakes are so cool. Puppies are cute and useless and dumb that I need about 20 of them. Disney Character? Giselle from Enchanted is basically me. She's optimistic and plucky, she's got a certain amount of realism mixed in at the end and she never loses her positive attitude. She has all the Disney ideals about love and happiness. Favorite Music? I mostly listen to Disney music and show tunes (Big surprise, right?). But I listen to all types, from Jazz to Dubstep. What do you like about DH? Everything!
Our Mission
Diverse Harmony is the nation's first queer-straight* alliance youth chorus. Based in Seattle, Washington, our 58-member chorus presents music that opens the hearts and minds of communities and provides a safe environment for youth of diverse backgrounds to share their love of music and be accepted for who they are.
Our vision is a world in which differences are celebrated.
Our mission is to create a safe, affirming environment where each person is accepted for who they are.
Our common bond is the love of music and performance arts.
We use our passion and the power of music to inspire all to celebrate the differences in our homes, communities and the world.
*Diverse Harmony was formed in 2002 as the nation's first gay-straight alliance youth chorus. Since that time, we have realized that the term gay does not encompass our entire chorus family. In 2014, we are fully supporting our community by identifying as a queer-straight alliance youth chorus. Queer is an umbrella term that supports gays, lesbians, bisexuals, trans-individuals, asexuals, queers, questioning individuals, allies and other individuals that may not identify with those titles. We believe that everyone should be loved for who they are and represented with the appropriate language and queer is the appropriate term for our Diverse Harmony family. For more information on the term queer, please visit PFLAG by clicking here.
Our Story
Diverse Harmony was founded in Seattle in 2002 as the nation's first queer-straight alliance youth chorus. Over our thirteen seasons we have grown to nearly 60 members, and have brought performances to communities throughout Seattle in our regular two-concert season. The chorus has also performed tours to Denver, Chicago, Montreal, Miami, and Portland. Diverse Harmony is a member of GALA Choruses (the Gay and Lesbian Association of Choruses) and is considered a leading youth chorus among its membership due to our longevity and large membership.
In tandem with our successful performances, Diverse Harmony serves as a safe space for our singers, youth age 13 to 22 who identify as queer, gay, lesbian, bisexual, transgender, questioning, and allied. Weekly rehearsals have become a home base for many of our youth where they can feel respected and accepted, and have fun making music together.
No tuition or membership fee is required of singers, and we accept all levels of musical ability.
Diverse Harmony is led by Artistic Director Brayton Bollenbacher, now in his fourth season with the organization. Bollenbacher holds degrees in Vocal Performance and Sexualities Studies from the Ohio State University and a Master's in Social Work from the University of Washington.
Our Staff
Jared Brayton Bollenbacher, Artistic Director 
Brayton has been the Artistic Director of Diverse Harmony since 2011 when he took over the chorus. At the time of his hiring, there were 23 singers and performances were held in the Fellowship Hall of Seattle First Baptist Church. Currently, Diverse Harmony has 40 to 60 singers in the large ensemble each season and Brayton has been influential in creating the Diverse Harmony small ensemble, which currently has 13 members. Brayton received a Bachelor of Music in Vocal Performance from The Ohio State University in 2006 and a Bachelor of Arts in Sexualities Studies in 2007, completing a thesis on How Gay Male Bias influences the Gender Performance of Drag Queens in and out of Drag. After spending six amazing years in Columbus, OH, Brayton moved to Seattle to complete a Masters in Social Work at the University of Washington. Currently, he is working at Harborview Medical Center is a Licensed Independent Clinical Social Worker. Brayton is hoping to continue to see the growth of Diverse Harmony with the upcoming summer camp in 2015 and hopeful in starting GSA and public school music outreach programs as well as developing a musical theater winter program. In 2016, Brayton has agreed to be the Artistic Director for the GALA Youth Invasion concert held in Denver, CO at the 2016 GALA conference. Brayton couldn't be more honored to spend every Tuesday and every other Monday with the amazing singers involved in Diverse Harmony and learning about how they are all working to change the world.
John Sparkman, Accompanist
John has been in the Seattle area since 2010 and has played for DH since 2012. He can't clearly remember a time when he wasn't singing or playing an instrument, even from his earliest days in his teeny-tiny hometown of St. Pauls, NC (think Steel Magnolias, only Betty runs the beauty shop, not Truvy). He's a Tarheel, graduating with a degree in music in 2002 from the University of North Carolina at Chapel Hill. He serves as Director of Music at Holy Spirit Lutheran Church, a compassionate, challenging and inclusive progressive Christian community in Kirkland. Outside of music, John's an avid cyclist, a wannabe runner, needs to talk to someone about his Starbucks problem, and is a full-time, frequently frustrated Seattle sun-seeker.
Patrick Green, Chorus Manager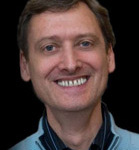 Patrick comes to DH as a Companis worker, his previous placement was with Teen Link providing suicide prevention and awareness education in schools.  Patrick is an HIV/AIDS educator speaking in schools around the Puget Sound and for the American Red Cross for over 20 years.  Patrick's partner of 16 years is Tim Phillips, the lead pastor at SFBC where DH rehearses.  He also sings with the community choral group Joyful Noise.
Chorus Representatives
Melly J.
RJ C.
Jorah A.
Alek M.
Tyler
Board of Directors
Bob Sittig, President
Bob Sittig is the Administrator of Seattle First Baptist Church.  As a result of his association with the church, he has watched Diverse Harmony grow since its inception as the chorus has rehearsed at that facility throughout its existence.  A retired Mechanical Engineer he spent his career in industrial process machinery design and corporate management.  As a father of three and a grandfather of seven, Bob has an appreciation for the struggles young folks face in today's fast pace environment and he feels that Diverse Harmony plays an essential part in providing a safe and encouraging place for those who can't find it elsewhere.
Steve Walker, Vice President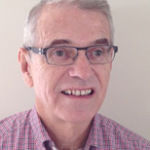 Steve Walker is the Vice President of Diverse Harmony. He was formerly the Executive Director of the National Gay Pilots Association and a retired airline pilot. He also serves on a commission at Seattle First Baptist Church. He is excited to serve our queer youth at Diverse Harmony and help them gain their own identities through the love and sharing of music. As a music 'geek' throughout school, music was his primary escape while dealing with his own sexual identity.
Deborah Gross, Secretary
Jim Maynard, Board Member
Jim Maynard is the Director for Communications and Community Engagement for the HIV Vaccine Trials Network.  He lives in Seattle with his husband and they have two adult sons living in Salem, MA.  His passion for supporting LGBT youth and providing a safe space for them to be themselves is what drew him to serve on the board of Diverse Harmony.
Aaron Revoir, Board Member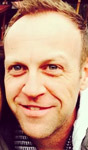 Aaron joined the board of Diverse Harmony in 2014 and is proud to be part of such an important organization.  A native of Southern California, Aaron moved to Seattle in July of 2011 for a change of scenery and hasn't looked back.  By day, Aaron is a Project Manager for Amazon.  In his spare time Aaron enjoys singing with the Seattle Men's Chorus as an Upper 1st Tenor, traveling and spending time with friends and family.
Bill Sechter, Board Member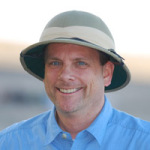 Bill Sechter is a new member of the board but a long time fan of Diverse Harmony and their mission.  He is a local entrepreneur helping others start and build their businesses while building his own. Leading Fund Development, Bill hope to help the organization and the youth served realize its ambitious but exciting goals.
Saundra Whittemore, Board Member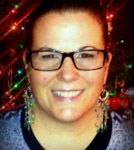 Saundra has worked with youth and families since 1989 and currently works with kids and families in home and community settings through Wonderland Developmental Center. She lived aboard a boat when first moving to Seattle and loves the beautiful Pacific Northwest more than any of the places she has lived worldwide. Saundra's passion for supporting DH and QSA youth shines through in her interactions with the youth and as she serves on the board of Diverse Harmony.
Metta Williams, Board Member
Metta joined the board because she is a big believer in Diverse Harmony's mission of building a community. She says youth deserve our efforts to provide a safe, welcoming place for them to explore what community can mean for each of them. She has experience as the Treasurer for Seattle First Baptist Church which helps her fill this role for Diverse Harmony. Her career life is as an insurance agent for Aflac, and what's left of her time she spends in the yard with her dog Pejsku.
Leanne Damborg, Board Member
Leanne joined the DH board in 2013. Her commitment for the youth is grounded in 'welcome' – that all youth know they are welcome in all aspects of their unique and wonderful selves. Leanne is honored to be part of an organization that provides that essential welcome, along with creativity and excellent musical training and opportunities. A Seattle native, Leanne earned her BA and MA from Seattle University, and works as a Business Administrator at the Episcopal Church of St. John the Baptist in West Seattle.
Tyler Stoops, Board Member
Donate to Diverse Harmony
Diverse Harmony sustains its powerful vision through the generous gifts of individual donors like you. Whether it is your love of music, your belief in our mission, or both, please consider making a deductible donation to Diverse Harmony. Your donation allows us to continue sharing our music and building community together. It goes without saying that every amount helps! Please consider making a tax-deductible contribution today.
Our young singers pay no membership fees or dues to perform, and we also make free concert tickets available for all youth age 22 and younger. Please consider making a donation today. Diverse Harmony is a 501 ©(3) nonprofit organization. Gifts are tax deductible to the extent allowed by law.
Clicking the button above will take you to the Seattle Foundation, where you can complete your donation to Diverse Harmony.
A donation of $60 could fund food and beverage for the singers' snack break at one of our weekly rehearsals.
A donation of $150 could cover gas for two vehicles of singers and chaperones to one of our tour performances.
A donation of $300 could cover the cost of a session of supplemental music or dance instruction for the youth.
A donation of $650 could provide performance shirts for all our singers.
A donation of $1,000 covers the cost of an upgrade to our audio equipment for rehearsals and performances.
A donation of $5,000 could provide funding for the youth to work individually with a counselor or caseworker on issues of coming out, bullying, and school stresses.
A donation of $10,000 could underwrite the cost of a performance tour for the full chorus.
If you would prefer to send your donation via check, please mail to:
Diverse Harmony
1111 Harvard Ave
Seattle, WA 98122
For interest in Sponsorship opportunities please contact info@diverseharmony.org
*Credit card donations are made through the Seattle Foundation and Click and Pledge.