Performances
The Life of Love
Diverse Harmony begins our 13th season with "The Life of Love" concert at Broadway Performance Hall on January 16th and January 17, 2015 at 7:30. The concert tells the story of relationships and how we yearn for love, pursue love, fall in love, and the different possible outcomes of love. We tell this choral story through Broadway, pop, classic, and country music.  Hope you can come join us for a topic near and dear to our heart. Tickets are $30 reserved VIP seats / $20 general admission seating. Youth age 22 and under are free. Available at http://diverseharmony.brownpapertickets.com.
From I-5 North:
Take exit 166 for Stewart Street toward Denny Way, drive .2 mile. Merge onto Eastlake Avenue E, then take a slight right onto Stewart Street, drive .1 mile. Take the 2nd left onto Denny Way, drive .5 mile. Turn right onto Broadway, drive .2 mile. The Performance Hall will be on your right.
From I-5 South:
Take exit 166 to merge onto Olive Way, drive .4 mile. Turn right onto E Denny Way, drive .2 mile. Turn right onto Broadway, drive .2 mile. The Performance Hall will be on your right.
Upcoming Concerts
West Seattle Outreach
On March 15, 2015, Diverse Harmony continues our community outreach with a small intimate concert at The Episcopal Church of St. John the Baptist in West Seattle. The concert will start at 7:30 and will include our large chorus and small ensemble. The concert will free to all. Hope to see you there.
Back to School
Diverse Harmony celebrates PRIDE on June 26 and June 27 with our "Back to School" concert. Once again, we will be at Broadway Performance Hall in the heart of Seattle's gayborhood. The concert is a mix of the throwbacks from the 70s and 80s and will focus on the day in the life of a student.  The concert will be at 7:30 on both night and end in time to celebrate PRIDE with your family and friends.
Our Mission
Diverse Harmony is the nation's first queer-straight* alliance youth chorus. Based in Seattle, Washington, our 58-member chorus presents music that opens the hearts and minds of communities and provides a safe environment for youth of diverse backgrounds to share their love of music and be accepted for who they are.
Our vision is a world in which differences are celebrated.
Our mission is to create a safe, affirming environment where each person is accepted for who they are.
Our common bond is the love of music and performance arts.
We use our passion and the power of music to inspire all to celebrate the differences in our homes, communities and the world.
*Diverse Harmony was formed in 2002 as the nation's first gay-straight alliance youth chorus. Since that time, we have realized that the term gay does not encompass our entire chorus family. In 2014, we are fully supporting our community by identifying as a queer-straight alliance youth chorus. Queer is an umbrella term that supports gays, lesbians, bisexuals, trans-individuals, asexuals, queers, questioning individuals, allies and other individuals that may not identify with those titles. We believe that everyone should be loved for who they are and represented with the appropriate language and queer is the appropriate term for our Diverse Harmony family. For more information on the term queer, please visit PFLAG by clicking here.
Our Story
Diverse Harmony was founded in Seattle in 2002 as the nation's first queer-straight alliance youth chorus. Over our thirteen seasons we have grown to nearly 60 members, and have brought performances to communities throughout Seattle in our regular two-concert season. The chorus has also performed tours to Denver, Chicago, Montreal, Miami, and Portland. Diverse Harmony is a member of GALA Choruses (the Gay and Lesbian Association of Choruses) and is considered a leading youth chorus among its membership due to our longevity and large membership.
In tandem with our successful performances, Diverse Harmony serves as a safe space for our singers, youth age 13 to 22 who identify as queer, gay, lesbian, bisexual, transgender, questioning, and allied. Weekly rehearsals have become a home base for many of our youth where they can feel respected and accepted, and have fun making music together.
No tuition or membership fee is required of singers, and we accept all levels of musical ability.
Diverse Harmony is led by Artistic Director Brayton Bollenbacher, now in his fourth season with the organization. Bollenbacher holds degrees in Vocal Performance and Sexualities Studies from the Ohio State University and a Master's in Social Work from the University of Washington.
Our Staff
Brayton Bollenbacher, Artistic Director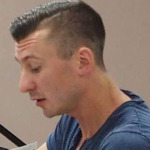 Brayton has been the Artistic Director of Diverse Harmony since 2011 when he took over the chorus. At the time of his hiring, there were 23 singers and performances were held in the Fellowship Hall of Seattle First Baptist Church. Currently, Diverse Harmony has 40 to 60 singers in the large ensemble each season and Brayton has been influential in creating the Diverse Harmony small ensemble, which currently has 13 members. Brayton received a Bachelor of Music in Vocal Performance from The Ohio State University in 2006 and a Bachelor of Arts in Sexualities Studies in 2007, completing a thesis on How Gay Male Bias influences the Gender Performance of Drag Queens in and out of Drag. After spending six amazing years in Columbus, OH, Brayton moved to Seattle to complete a Masters in Social Work at the University of Washington. Currently, he is working at Harborview Medical Center is a Licensed Independent Clinical Social Worker. Brayton is hoping to continue to see the growth of Diverse Harmony with the upcoming summer camp in 2015 and hopeful in starting GSA and public school music outreach programs as well as developing a musical theater winter program. In 2016, Brayton has agreed to be the Artistic Director for the GALA Youth Invasion concert held in Denver, CO at the 2016 GALA conference. Brayton couldn't be more honored to spend every Tuesday and every other Monday with the amazing singers involved in Diverse Harmony and learning about how they are all working to change the world.
John Sparkman, Accompanist
John has been in the Seattle area since 2010 and has played for DH since 2012. He can't clearly remember a time when he wasn't singing or playing an instrument, even from his earliest days in his teeny-tiny hometown of St. Pauls, NC (think Steel Magnolias, only Betty runs the beauty shop, not Truvy). He's a Tarheel, graduating with a degree in music in 2002 from the University of North Carolina at Chapel Hill. He serves as Director of Music at Holy Spirit Lutheran Church, a compassionate, challenging and inclusive progressive Christian community in Kirkland. Outside of music, John's an avid cyclist, a wannabe runner, needs to talk to someone about his Starbucks problem, and is a full-time, frequently frustrated Seattle sun-seeker.
 Rob Hatch, Business Manager
 Rob's information can be found at http://www.companis.org/workers.
Patrick Green, Chorus Manager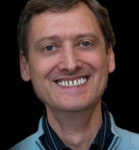 Patrick comes to DH as a Companis worker, his previous placement was with Teen Link providing suicide prevention and awareness education in schools.  Patrick is an HIV/AIDS educator speaking in schools around the Puget Sound and for the American Red Cross for over 20 years.  Patrick's partner of 16 years is Tim Phillips, the lead pastor at SFBC where DH rehearses.  He also sings with the community choral group Joyful Noise.
Chorus Representatives
Melly J.
RJ C.
Jorah A.
Alek M.
Tyler
Board of Directors
Bob Sittig, President
Bob Sittig is the Administrator of Seattle First Baptist Church.  As a result of his association with the church, he has watched Diverse Harmony grow since its inception as the chorus has rehearsed at that facility throughout its existence.  A retired Mechanical Engineer he spent his career in industrial process machinery design and corporate management.  As a father of three and a grandfather of seven, Bob has an appreciation for the struggles young folks face in today's fast pace environment and he feels that Diverse Harmony plays an essential part in providing a safe and encouraging place for those who can't find it elsewhere.
Steve Walker, Vice President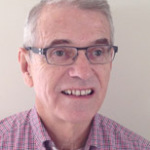 Steve Walker is the Vice President of Diverse Harmony. He was formerly the Executive Director of the National Gay Pilots Association and a retired airline pilot. He also serves on a commission at Seattle First Baptist Church. He is excited to serve our queer youth at Diverse Harmony and help them gain their own identities through the love and sharing of music. As a music 'geek' throughout school, music was his primary escape while dealing with his own sexual identity.
 
Jim Maynard, Board Member
Jim Maynard is the Director for Communications and Community Engagement for the HIV Vaccine Trials Network.  He lives in Seattle with his husband and they have two adult sons living in Salem, MA.  His passion for supporting LGBT youth and providing a safe space for them to be themselves is what drew him to serve on the board of Diverse Harmony.
Aaron Revoir, Board Member
Aaron joined the board of Diverse Harmony in 2014 and is proud to be part of such an important organization.  A native of Southern California, Aaron moved to Seattle in July of 2011 for a change of scenery and hasn't looked back.  By day, Aaron is a Project Manager for Amazon.  In his spare time Aaron enjoys singing with the Seattle Men's Chorus as an Upper 1st Tenor, traveling and spending time with friends and family.
Bill Sechter, Board Member
Bill Sechter is a new member of the board but a long time fan of Diverse Harmony and their mission.  He is a local entrepreneur helping others start and build their businesses while building his own. Leading Fund Development, Bill hope to help the organization and the youth served realize its ambitious but exciting goals.
Saundra Whittemore, Board Member
Saundra has worked with youth and families since 1989 and currently works with kids and families in home and community settings through Wonderland Developmental Center. She lived aboard a boat when first moving to Seattle and loves the beautiful Pacific Northwest more than any of the places she has lived worldwide. Saundra's passion for supporting DH and QSA youth shines through in her interactions with the youth and as she serves on the board of Diverse Harmony.
Metta Williams, Board Member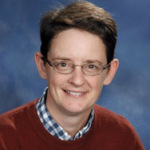 Metta joined the board because she is a big believer in Diverse Harmony's mission of building a community. She says youth deserve our efforts to provide a safe, welcoming place for them to explore what community can mean for each of them. She has experience as the Treasurer for Seattle First Baptist Church which helps her fill this role for Diverse Harmony. Her career life is as an insurance agent for Aflac, and what's left of her time she spends in the yard with her dog Pejsku.
Leanne Damborg, Board Member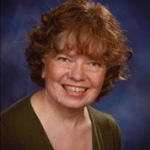 Leanne joined the DH board in 2013. Her commitment for the youth is grounded in 'welcome' – that all youth know they are welcome in all aspects of their unique and wonderful selves. Leanne is honored to be part of an organization that provides that essential welcome, along with creativity and excellent musical training and opportunities. A Seattle native, Leanne earned her BA and MA from Seattle University, and works as a Business Administrator at the Episcopal Church of St. John the Baptist in West Seattle.
Deborah Gross, Secretary
Tyler Stoops, Board Member
Diverse Harmony sustains its powerful vision through the generous gifts of individual donors like you. Whether it is your love of music, your belief in our mission, or both, please consider making a year-end deductible donation to Diverse Harmony as you consider your gift giving this holiday season. Your donation allows us to continue sharing our music and building community together. It goes without saying that every amount helps! Please consider making a tax-deductible contribution today.
Our young singers pay no membership fees or dues to perform, and we also make free concert tickets available for all youth age 22 and younger. Please consider making a donation today. Diverse Harmony is a 501 ©(3) nonprofit organization. Gifts are tax deductible to the extent allowed by law.
Clicking the button above will take you to the Seattle Foundation, where you can complete your donation to Diverse Harmony.
A donation of $60 could fund food and beverage for the singers' snack break at one of our weekly rehearsals.
A donation of $150 could cover gas for two vehicles of singers and chaperones to one of our tour performances.
A donation of $300 could cover the cost of a session of supplemental music or dance instruction for the youth.
A donation of $650 could provide performance shirts for all our singers.
A donation of $1,000 covers the cost of an upgrade to our audio equipment for rehearsals and performances.
A donation of $5,000 could provide funding for the youth to work individually with a counselor or caseworker on issues of coming out, bullying, and school stresses.
A donation of $10,000 could underwrite the cost of a performance tour for the full chorus.
If you would prefer to send your donation via check, please mail to:
Diverse Harmony
1111 Harvard Ave
Seattle, WA 98122
For interest in Sponsorship opportunities please contact info@diverseharmony.org
*Credit card donations are made through the Seattle Foundation and Click and Pledge.